Branding a Business is one of those things that seems like a simple concept but is very difficult. As you know, people buy from companies that they perceive as reputable and brands that stand out above the rest.
This is where your branding comes in. Your brand is all about how you present yourself online.
As a business owner, you want to build a reputation that attracts customers who trust you to deliver on your promises. Your reputation is only as good as your last interaction with your customer.
You can see this in action every day. If you go to a restaurant, you probably expect the food to be good. And you'll likely choose a restaurant based on reviews and recommendations.
As the saying goes, "Branding is everything." You're already halfway to success if you have a company name, logo, and website.
But even the best companies still struggle with branding. That's because branding is a process that takes time, energy, and experience.
I can help with the first two, but you must invest in the third yourself. I recommend reading books, watching videos, and researching other businesses in your niche.
If you want to know more about what I do, check out my profile page to see how I've helped other small businesses get noticed online.
Brand Name
The first step to branding a business is to determine what kind of business you want to start. Plenty of businescompanies successful because they don't have a clear brand.
One of the most important things you can do to ensure that your business is successful is to ensure that your brand is clear. People won't know whether to buy from you if you're not clear about what you're selling.
Once you know what kind of business you want to start, you must decide on your target market. Your brand should be consistent across all of your marketing materials. This is where having a great brand comes in handy.
So when creating your website, you want to ensure that it's consistent with your brand. You also want to make sure that it's easy to navigate. This is one of the reasons that I love the Yoast SEO plugin. It makes it easy to create a great website.
Brand Logo
Branding a business can be a tough task. You may not even know what you're doing when you're starting. But it doesn't matter because your target audience will see your brand for what it is.
Are you tired of hearing the same old advice about branding a business? You're not alone! Countless articles tell you how to create a brand and all the things you should do to make it happen.
But let's face it. Most people who write these articles have never actually branded a business.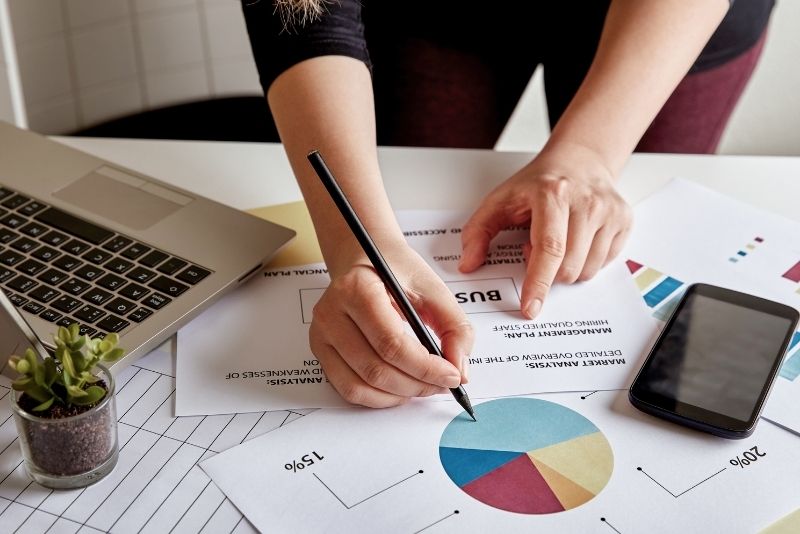 So we decided to put together a list of our favorite tips and tricks for branding a business so that you can start branding your business today.
You may not have a great reputation when you're just starting out. However, you can build a brand that will last.
That's why I recommend creating a strong brand identity. By branding your business, you'll increase your chances of being successful.
Brand Mascot
The process of branding a business is a fun one. It takes some planning, but it's a great opportunity to build a strong brand that resonates with your audience and potential clients.
Branding a business can be done quickly but requires work and patience. So, let's dive in.
You might think, "What's the big deal with naming a business?"
Well, think about it this way: When someone walks into your store or opens your website, what will they think about your company?
Will it be an experience where they will be impressed by your product and service offerings? Or will they feel like they're being sold to?
Now that we know what we're selling, we need to create a logo that matches our branding.
As a business owner, I'm sure you're familiar with the phrase, "a picture says a thousand words."
Well, a logo is just the same thing. It's a picture that represents your brand.
I want to conclude with an important piece of advice. I've written a few articles about branding, but I think it's important to reiterate that branding is a process, not a product.
It's like any other process. It would help if you started by establishing the end goal. Then, it would help if you got to work on it step by step.
As you go through the process, you'll likely get feedback and learn from it. You'll also probably discover some new things along the way.
So, don't worry about creating a perfect logo or slogan. Just start.
Business Name
So when you have a product that people will buy, you need to get your brand name out there. This is the first step to making sales.
To get your brand out there, you need to make sure you're using the right keywords.
In other words, what words would people use to search Google if they were looking for your product or service?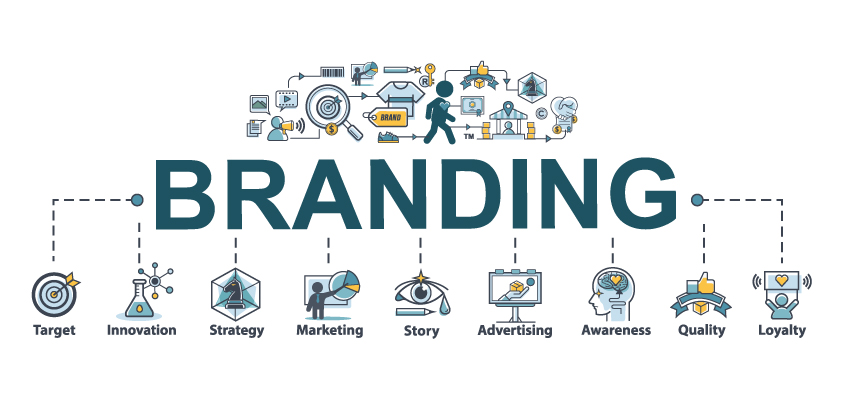 For example, if you are selling a program, your keywords might include: "make money online", "best software to make money online", or "how to make money online".
There are a ton of different keywords you can target, but these are just a few examples.
Your business name will tell people what type of business you are. It's one of the first things people see when they find your website.
However, there is a problem with having a generic brand. It doesn't convey much information about what your business does or who you are.
Branding is an important part of the business world. It helps you get noticed and ensures that people understand what you're offering.
Logo Design
Branding is one of the most important parts of a business. It has the power to attract customers and retain them.
Branding isn't just a cute logo; it's a way to convey your company's mission and values to potential customers. It's also a way to separate yourself from competitors.
When you first start, developing a strong brand may not seem easy. You may feel overwhelmed by the amount of information you need to know. But once you get the basics down, branding your business should become much easier.
To begin with, let me say that branding isn't easy. There's a reason why most companies spend millions on advertising their brand. It's because it's important.
As we discussed in our last article, branding is a process that involves creating a brand identity and developing a brand strategy.
Branding aims to make your company recognizable and distinctive, so potential customers will know they want to deal with you.
It's a lot like promoting a product or service on social media, except that instead of talking about what you're selling, you talk about what your company stands for.
Once you grasp your company's core values and mission statement, it's time to start building a brand strategy.
To do this, you'll need to identify the things you can control, what you can't, and what you need to do in the future.
Branding a Business
A good brand can increase the chance of success. In this case, your brand is the name of your business. People will recognize this when they hear your word or see your business.
The first step is establishing a brand identity to which people can connect. If you're having trouble coming up with a good brand name, you can try brainstorming and brainstorming with others.
Next, it's important to make sure you can convey your brand identity effectively. That means you need to know your target audience and how you can appeal to them. It would help if you also decided whether your brand will be a long-term or short-term investment.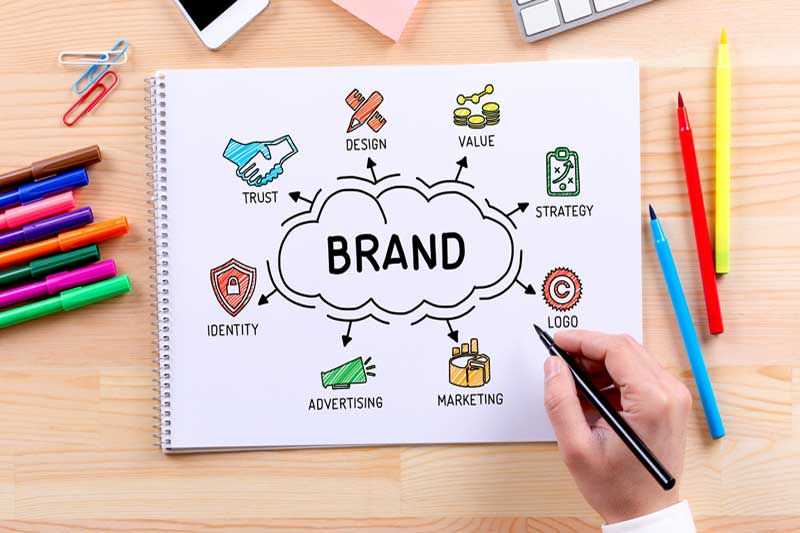 Then, it's important to ensure your brand doesn't overlap with other brands in the market. Using a similar brand name can be tempting because it's already established, but doing so can be dangerous.
Finally, you must ensure you've communicated your brand effectively so it's remembered. This may require some additional promotion.
The Best Ways 
Branding is one of the most important things to do when starting a business. When done correctly, it will set you apart from other companies.
It's easy to confuse branding with creating a brand image. Although they're both important, there are some key differences between them.
For example, branding is about creating a distinct identity for your business. It's about creating a recognizable visual.
On the other hand, brand image is about creating a memorable and emotional connection with your audience. It's about creating a sense of belonging with your clients.
To help you understand these differences, I'll review some of the best ways to brand a business online in 2022.
Include a logo and website on all your marketing materials.
This is an easy way to set yourself apart from others. A good logo represents your brand identity and gives your business a distinct personality.
You can find free logo designs online. Or you can pay someone to design something for you.
Regardless of your choice, ensure the logo is designed for your industry.
Frequently Asked Questions (FAQs)
Q: How can we use social media effectively in our business?
A: Facebook is the most effective way to get your name out there. Use it as an outlet to let people know what you're doing. You can create a page or start posting interesting content.
Q: How can we best use online branding?
A: If you are new to branding yourself, a website would be the easiest way to start. It should be updated regularly with interesting and informative articles.
Q: How can I promote my business on social media?
A: Posting interesting content daily is key. Make sure to post something for everyone. For example, a picture of your product is great for one audience but may not be for another.
Q: How do I know if I have the right name for my company?
A: Start by thinking about what makes you happy. If you are passionate about your company,
Myths About Branding a Business
1. People only buy branded goods.
2. The more expensive, the better.
3. The best way to make money is through advertising.
4. Brands are more powerful than people.
5. People don't want to buy something not well-known.
Conclusion
A brand is a set of ideas representing how people see you. It's how you show the world what you're all about.
It's what people see when they think about you. It's a promise of what you're going to do for them. It's a promise that they can trust you to deliver.
Branding a business is not just a logo and a slogan. It's more than that. It's a promise that's made between you and your customers.
The key to branding is consistency. It's about repeatedly showing the same thing in your emails, on your websites, social media pages, and physical storefronts.
This consistency shows your customers what you're all about. It also helps them to trust you.